Chairman: Dr. Edsel Bone, Vice President for Academic Affairs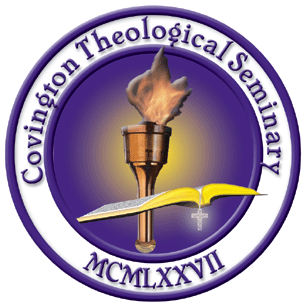 Faculty Advisor:
Member: Dr. Bret Sullivan
Member: Dr. Eddie Ildefonso
Member: Bro. Gary Fleetwood
Purpose: The purpose of the Academic Council is to provide academic advice and oversight on behalf of the President and Board of Trustees. The Council will develop and implement, with board approval, academic policies to assure academic, professional, and biblical soundness in both the philosophy and practice of Covington Theological Seminary. The Council shall review and approve programs of academic coursework, studies, and degree requirements. The Council shall review and approve all textbooks and approve their level of implementation in the academic process. The Council or its approved subcommittee shall review and approve all issues of ethics or academic violations, probation, or appeals. It will also be the responsibility of the Academic Council to review and recommend to the Board all issues providing for the accreditation of the school. The Council shall provide a regular report of academic and accreditation standing to the Board of Trustees along with its recommendations for standards and practices concerning the issues of accreditation.
Membership on the Council shall be by appointment of the President and each member will serve for a term based upon mutual agreement with the President and the members of the Council. The Academic Council shall not function independently of the President and Board of Trustees.