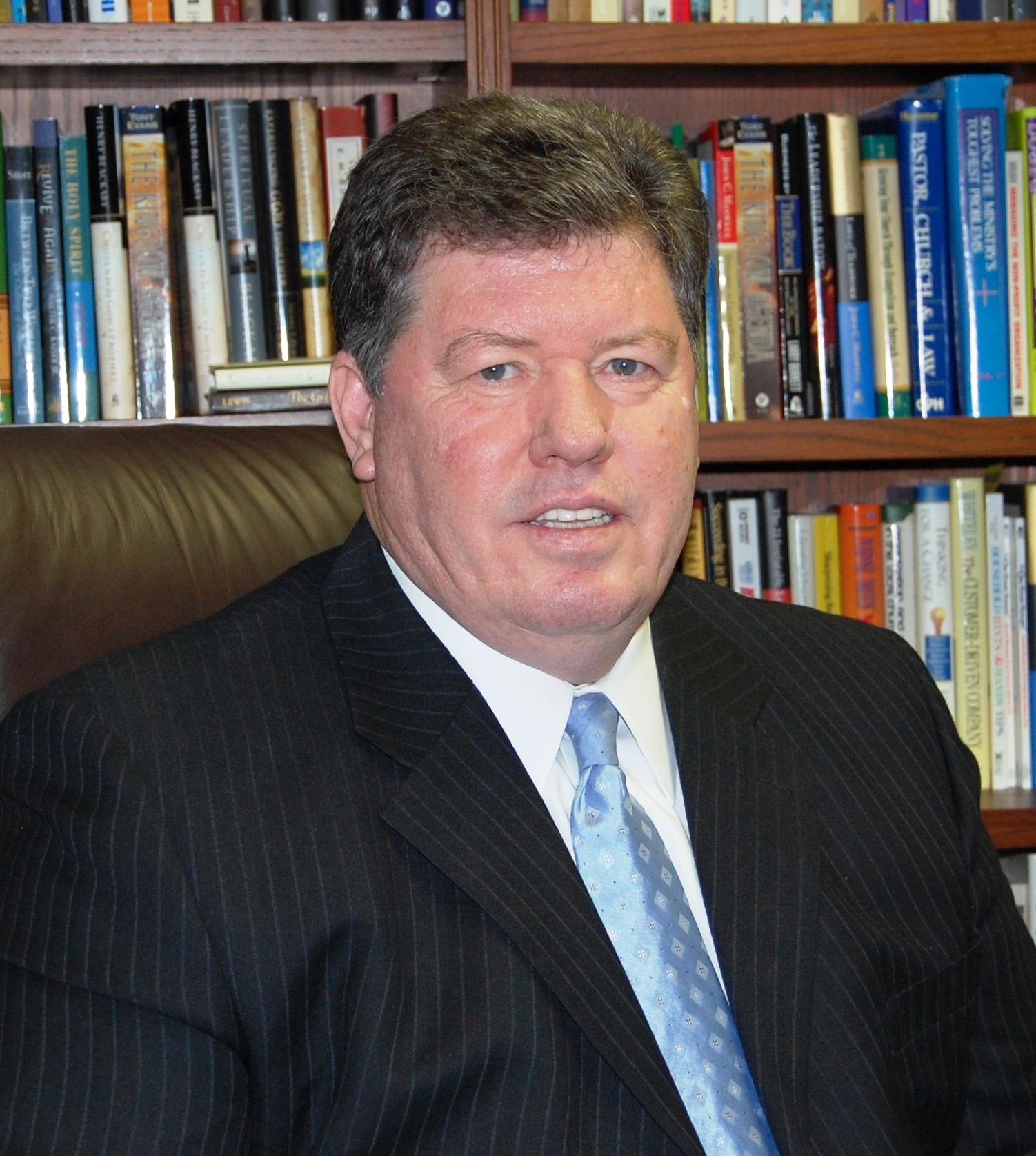 Chairman of the Board and President
James Stevens Sullivan, Jr. (Steve)
Dr. Sullivan was born in Clinton, Oklahoma and is a native of Springville, Alabama. He did undergraduate studies at Enterprise State Junior College and Troy State University in Business Administration and graduated from the Alabama Military Academy. He began seminary studies with two different schools before coming to Covington. As a pastor for more than thirty-seven years and a professor with Covington for over twenty years, Dr. Sullivan has completed more than five hundred hours in instructional training and more than six hundred hours of study with Covington Schools. He holds the B.R.E., Th.B., M.Div., D.Min., D.R.E., and Th.D. degrees from Covington Theological Seminary.
Our president served in executive management in the non-profit arena for more than fifteen years and is certified in Executive Not-for-Profit Management. He has spent many years in leadership development projects in the non-profit sector, and for corporate, municipal, church and denominational groups. Dr. Sullivan designed and implemented staff development projects for both large and small employers. His primary expertise was for organizations providing services to persons with developmental disabilities.
Dr. Sullivan is married to the former Glenda Ann Mims of Montgomery, Alabama for the past fourty-three years. They have three grown children: James S. Sullivan, III, Bret Mims Sullivan, and Paige Ann Stevens, two grandchildren, Noelle and Noah Sullivan. Steve and Glenda reside in Ringgold, Georgia where he is the Senior Pastor of Grace Church of Catoosa County Georgia.