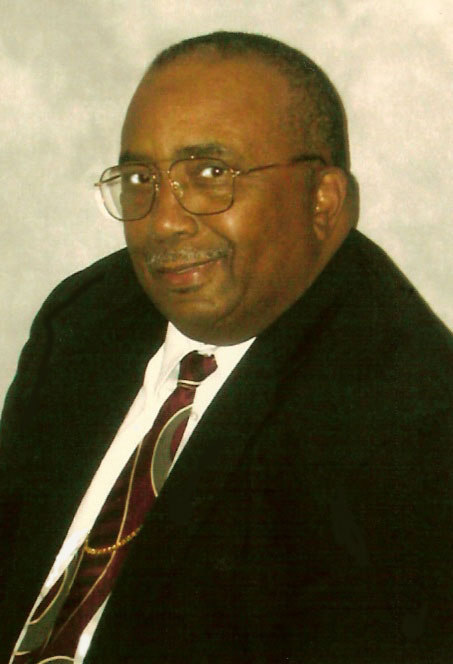 Executive Vice President
Jay Pilot Trimble, D.Min.
Dr. Trimble was born in Lafayette, Alabama and moved to Chattanooga at his entrance to elementary school. Chattanooga has remained his home for many years and he graduated from Howard High School. Following high school, Dr. Trimble entered the U.S. Air Force where he served for nineteen years and retired with a disability in 1974. His distinguished service career included a tour of duty in Vietnam during the Tet Offensive.
His ministry began following his military retirement and he has served Chattanooga churches for the past thirty-one years. Dr. Trimble�s pastoral ministry included service to the St. John�s Baptist Church, St. Mary�s Primitive Baptist Church, and Hawkinsville Baptist Church. His distinguished ministry as Senior Pastor at the Prospect Missionary Baptist Church of Chattanooga has been for the past twenty-four years.
The broad educational experience of Dr. Trimble includes his military training, Associates in Business Management from McKenzie College, extended studies in Christian Education with Chattanooga State Community College, and the Bachelor of Ministry, Master of Theology, and Doctor of Ministry degrees from Covington Theological Seminary. He has served as the President and Dean of the Congress of Christian Education of the Chattanooga District, Vice President of the State Convention of the Tennessee Baptist Missionary and Education Convention, Dean and President of the Congress for the Tennessee Missionary Baptists on Christian Education, Board Member and Instructor for the National Baptist Convention Congress on Christian Education, Instructor for the American Baptist College Extension and currently Dean of the Covington Theological Seminary � Chattanooga Extension.
Dr. Trimble is a leader in both his state and national roles. He is a celebrated gospel preacher, revival, and conference speaker. He is widely respected as a confidant and mentor and deeply loved by those who know him best. Dr. Trimble was recognized in 2006 for lifetime ministry achievement and as a distinguished alumnus of Covington with the Doctor of Divinity degree. He has been affiliated with Covington for many years as a Staff Associate, Professor, Extension Dean and now as our Executive Vice President.
He is married to the former Rose Brantley of Chattanooga for forty-nine years. She is a retired Social Worker and celebrated church leader. They have four children: Eric, Joyce, Vanessa, and Teresa. Chattanooga remains their residence and they celebrate Christ, family and life with eleven grandchildren and six great-grandchildren.