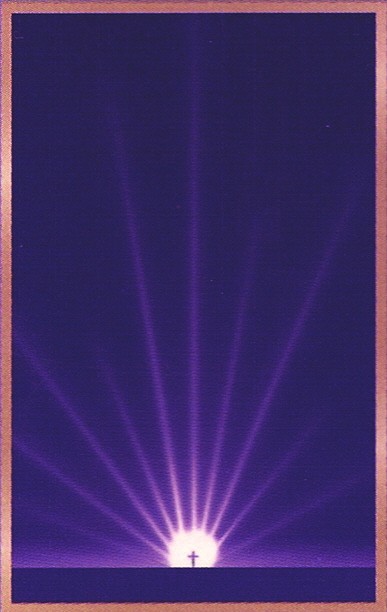 Impacting Eternity is the missions and evangelism vision of Covington Theological Seminary. We are committed to a strategy for developing church leaders, both nationally and internationally, who are equipped to serve, build, and lead Acts One- Eight churches.
Acts One-Eight churches and leaders will look beyond a narrow vision of local ministry and will be committed to a world vision for the gospel of our Lord Jesus the Christ. We have been saved to be Acts One-Eight or world impact Christians. The church in this post-modern era has lost both the vision and the unction given to us by the Lord at the inauguration of His Church. We must not be satisfied with our little corner of ministry, but partner with a multitude of willing leaders and saints to boldly reclaim our commitment to impact our world through the message of Jesus the Redeemer.
We are grateful for the ministry of both the large and the "mega" churches. However, Covington does not typically serve these churches or their leaders. Most of our students are either bi-vocational in ministry or serve medium to smaller churches. A large percent of those who become our students, for whatever their reasons, are not going to attend a traditional seminary or Bible college at the point they contact us. Yet, these terms, bi-vocational or medium to smaller churches, do not at all mean the lack of ability or commitment. It represents for us a network of untapped resources for the kingdom.
We believe there is both a hunger and a very real commitment on the part of our students, our alumni, our faculty and our leadership to partner in a ministry that will Impact Eternity. It is our vision to impact eternity and the church presently by training church leaders in both national and international settings. With a simple desire to start a School of Leadership in one country, Zimbabwe, has come the opening of doors and formal requests for training centers in more than fourteen nations. Zimbabwe, Honduras, Romania, Ghana, Pakistan, and the Philippines are the current pressing opportunities. These opportunities have come so quickly that we are convinced that "a great door and effectual has been opened to us."
To respond, Covington Theological Seminary will partner with T.E.A.M. International and Revival and Missions International to coordinate Faculty Teams and Mission Teams from the states for both short term and some longer term projects. Students may receive course credit for mission involvement through our missiology program. Faculty and church leaders are invited to teach and train in international settings where the impact of their teaching can be experienced immediately. Already, we have sent out our first faculty team to Romania with anointed results. A calendar of upcoming missions and teaching opportunities will be provided in the CTS Calendar.
Please contact us for details and please consider becoming an Impact Sponsoring Church, an Impact Partner, or a Faculty Team Member to teach in Covington's International Schools of Leadership, International Bible Colleges, and International Seminaries.
For specific information on how you, your organization, or your church can be a part of Impacting Eternity just simply click here.
Dr. Eddie Ildefonso: eildefonso@covingtonseminary.org
Covington Theological Seminary: 706-866-5626